ePortfolio for better Teacher-Parent Communication
The Learning Outcome:
Identify opportunities for improvement for teacher-parent communication using 3 Design Thinking concepts (Persona, Empathy Map and As-is Scenario)
Explore the use of photos journal for teachers to enhance parent-teacher communication and to document the child's development.
Understand the basic concepts of mobile photography, photos organisation and collage-making as essential elements of photos journal creation.
Course Outline:
Introduction & Ice-breaking.
Digital ready for learning and teaching in a Smart Nation.
Use Design Thinking concept for opportunities to improve communications between parents and teachers.
Explore the use of starter kit for teachers to record the learning journey of children.
Introduction to Essentials of Electronic Scrapbook - Mobile Photography, Photo-Collage Making and Photo Management.
Reflection & Summary.
The topics will be highly customised to tailor towards the needs of the specific preschool.
Target Audience:
This course is suitable for all pre-school teachers.
Requirements:
Teachers shall bring along their smart phones for the purpose of skill practice. There is no requirement for teachers to bring their PCs or laptops.
Contact:
Contact Orchid Creative by sending email with subject <Interested in Pre-school Teachers Design Thinking Workshop> or
contact Orchid Creative with email address hi@orchidcreative.com.sg.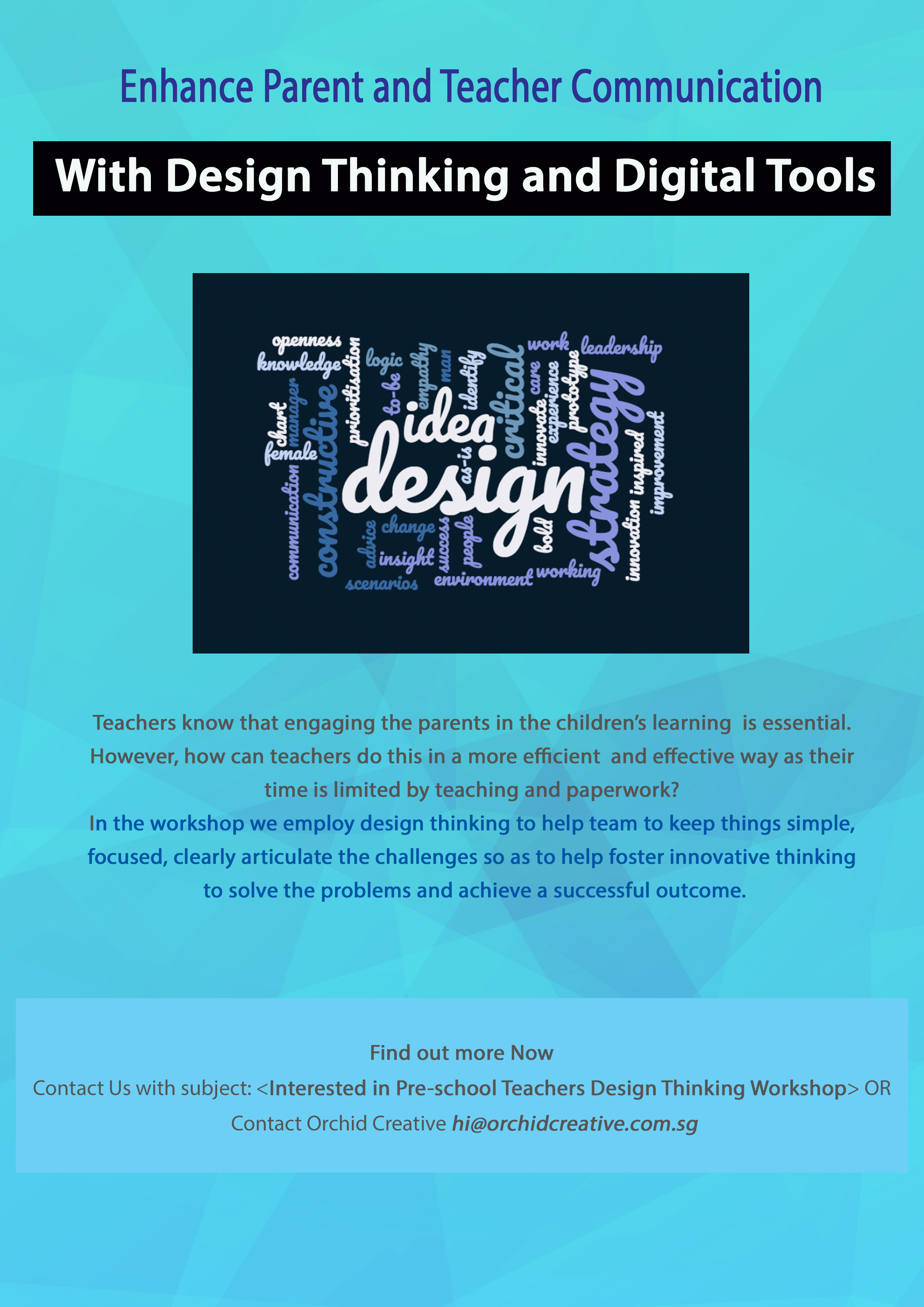 #DesignThinking #parentchild #howtobehappy #preschool #training
#familybonding #hybridscrapbook #digitalphotoalbum