Classes at the Society of WINGS and NUSS (both NSA Sponsored) are opened for registration! See info below!

I am also opened to organise private class at your place if there are enough participants. Please do contact me by sending an email to hi@orchidcreative.com.sg.
Tune in and Watch this Space for more Announcement!
Thank you.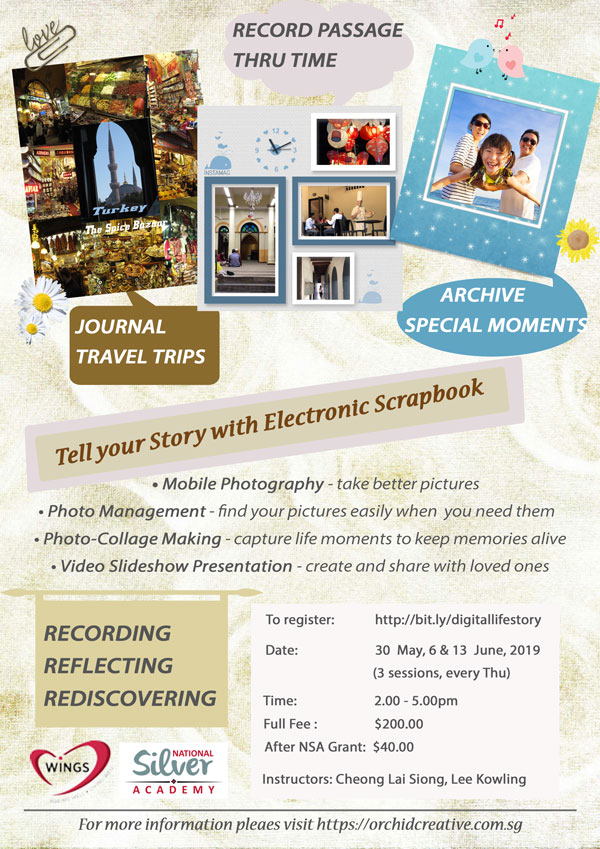 #class #workshop #schedule #program #registration #digitaljournal #digitallifestory #silveracademy #NSA #NUSS #WINGS

https://www.facebook.com/orchidcreativesg/

Please send email to hi@orchidcreative.com.sg if you are interested.