Pass on the Festive Spirit in a Green Way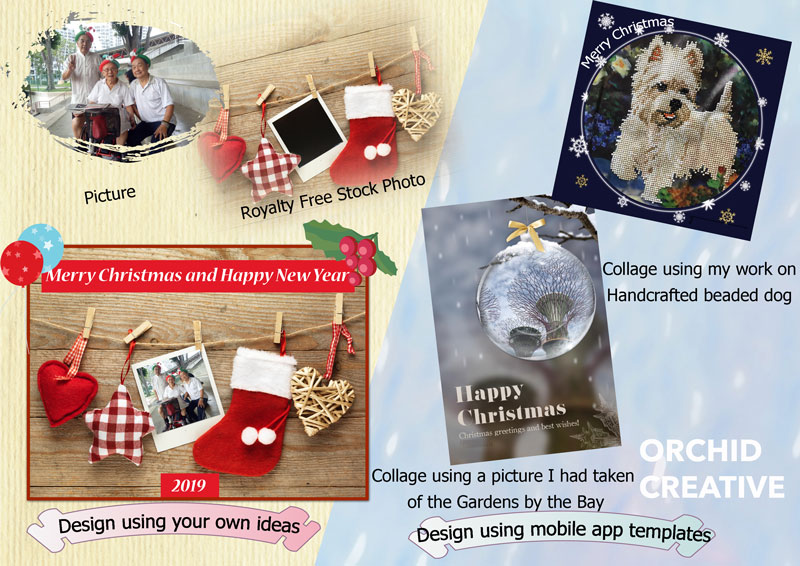 'Oh, I am not prepared for Christmas at all! I have yet to send my greeting cards!' exclaimed my friend. Do you have the same feeling and hope if only you could find more time-saving tips?
Greetings can be sent in the form of a physical card or eCard. The physical card refers to the traditional card available from retail stores like Hallmark and Amazon. It can be handmade cards too using card-making supplies commonly found from Art Friend and Papermarket. eCard refers to an online card or homemade digital card where one can use your design or card design templates out there. eCard can easily be shared with friends via email or social media platforms. With the advent of mobile messaging, eCard images can be delivered directly via mobile apps such as WhatsApp and WeChat.
I shall divide the target audience of festive greetings into the following three personality types with their associated preferences:
Group 1: The no-fuss fun-going lot
They like to send short messages through social media platforms (for example WhatsApp, WeChat, etc.). Such messages are often recycled, cute and seasonal, in formats such as animated gifs, stickers, emojis, collages or videos. Above all, they love to touch as many people as possible, for instance, ex-colleagues, schoolmates and casual friends in a chat group. Hence, physical cards are not their cup of tea.
Group 2: The tech-savvy on-the-move lot
The tech-savvy generation prefers the convenience and ability to send and receive their greetings anytime, anywhere, with any device. They are constantly on the move, either on business travel or overseas holidays. Hence, social platforms (particularly Facebook and Instagram) and email are the best ways to keep in touch with them. For close friends, sending eCard will be more appropriate as they can receive it on any social media platform.
Group 3: The sentimental lot
Regardless of age, they prefer the physical touch and nostalgic feeling of receiving a hand-written card. Sending short messages and eCard will lose its tradition, significance, and impact. Part and parcel of the festive excitement are the anticipation of the card's arrival and using it as a festive decoration. Therefore, they would prefer a physical card anytime over an eCard.
Below is the approach one can take based on the group type. Besides, the closeness of relationships and the time-sensitivity of the greeting should be considered too.
For group 1, one can design very simple yet personalised digital collages using varying templates (see Figure 2).
With group 2, I recommend digitising the physical card into eCards for further customization (see Figure 1) or designing eCard using your design or eCard templates (see Figure 2).
For group 3, I suggest designing handmade cards with unique paper texture, personal touch, and creativity. Alternatively, one can download and print the personalised eCard to create a physical card (see earlier blog on Green Hybrid Chinese New Year Card Idea).
'This is easy and fun! It can be quite addictive too!' remarked my friend who had just tried out the mobile app to create collages for the festive season.
In conclusion, the festive season is to be enjoyed. Sending festive greetings should not be stressful. Cardmaking is fun and therapeutic as we slow down to focus on the moment. Better yet, you can be eco-friendly and go green at the same time with the above approach. Join us and find yourself experiencing festive cheers like never before.