Connect to Something Greater than Yourself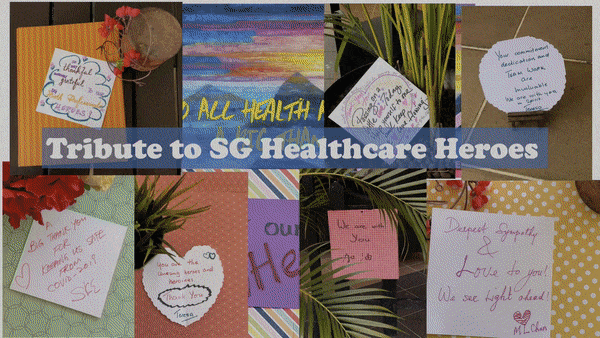 I remembered that my ex-colleagues would answer the call every year for the President's Challenge hosted by the company. They enthusiastically promoted and sold the goods they baked, cooked, sewed with the sales proceeds going to the President's Challenge.
In 2008 I decided to do the same and set up a photo booth partnering with a young colleague. We rented special lighting equipment used in the photo studio and used my digital SLR to take photos for individuals and groups. We connected the digital camera directly to the desktop computer so that the shots taken were displayed on the computer screen. As a result, the clients were able to review and choose the photos they liked best on the spot. We then split the work to digitally enhance the photos and print the photos. I was proud of the originality of the idea and the positive response.
Subsequently, I had the opportunity to assist a group of friends where we would organise charity events twice yearly. Over the years we had visited the charity homes, distributed goody bags to the dwellers of HDB rented flats, accompanied the seniors with immobility to visit places of interest in Singapore. In addition, I played the role of the photographer and documented the event with photos and collages. With these, we were able to capture and share the event highlights. Above all, the albums captured the joy and kept everyone well informed of the outcome in terms of donations and participation. Recently, I had moved on to document the event highlights using video slideshow.
This year the mood for the Chinese New Year had been lacklustre due to the uncertainty as a result of the breakout of COVID-19. In a recent workshop at NUS Society, I initiated the idea of doing a short video slideshow that shall assemble the good wishes for the healthcare front liners. Each class member shall contribute either a physical sketch or collage in soft copy. The heart-warming result was posted on the Facebook page of the SG Healthcare Heroes.
In conclusion, be part of something bigger has different meanings for each of us. I hope one day I can lead an effort to contribute to the stories of the Little Red Dot, similar to the OurGrandfatherstory website. I believe the meaning of life deepens when we are being connected to something greater than ourselves. There is no better time than to start now…