30 days challenge – Write your Life Story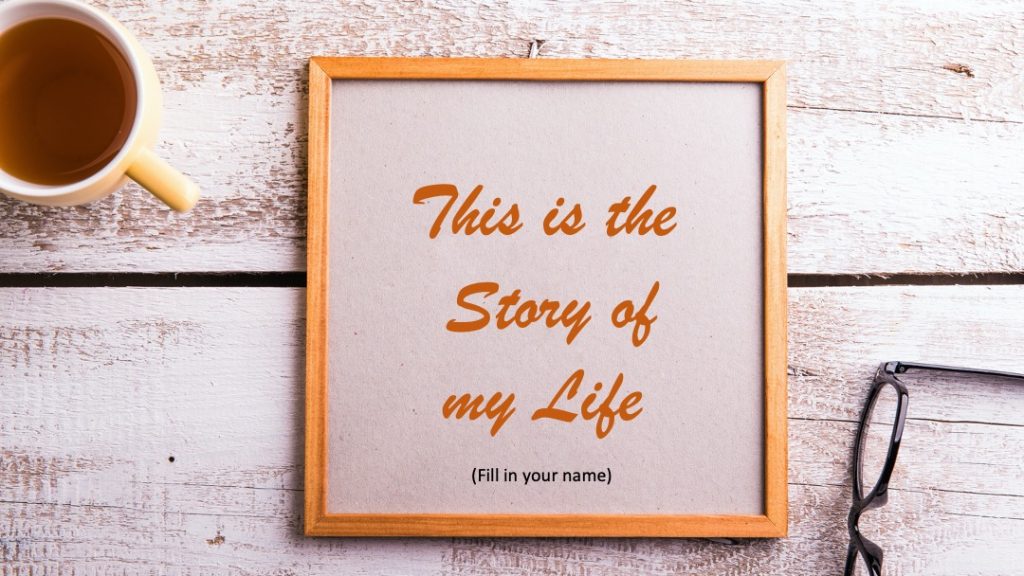 The Background:
We are in an extraordinary time of history battling the outbreak of COVID-19 since end-January this year. Suddenly the world around us becomes quieter, we are advised to stay home and to observe social distancing when we are outside home. During the circuit breaker period (Note 1), schools close and the non-essential services come to a stop. This pandemic brings about unprecedented disruption socially, financially and economically. However, while we cannot control what happens to us, we can control how we respond to what happens to us.
The Challenge:
During this one-month circuit breaker period, is embarking on packing your photos and writing your life stories one of the activities on your list? ( See blogs Liberate Your Life by Decluttering and Building the Album of Your Life )  When teaching the 'Tell your Story with eScrapbook' workshop, I find that the most challenging thing for learners is to come up with a storyboard. To many people, to embark on writing about one's life story is overwhelming and they quickly give up. Even though they know it is important there is a tendency to procrastinate. (See blog Legacy of Life Stories – Mission Impossible?)
The Solution:
I believe a starter kit serving as a guide with a template will help people to get started to write their own stories. I bought the book "My Life (an open book)' by Bill Zimmerman some three years ago from Amazon. It is an excellent book for people to ponder over evocative questions and answer them in their own special words. I find the questions very pertinent and thought-provoking. One can, therefore, put together the chapters of one's life by reflecting and writing down one's thoughts.
Hence, I created a high-level abstraction of the key category of questions laid over royalty-free stock photos visual charts. One can write their thoughts over the visual charts and then add pictures and mementoes. Hence effectively reducing the time and effort from months to days to create a personalized keepsake gift that is ready to be shared with someone we love. Voila! With some editing, it is ready to be converted into an eBook, photo journal or even slideshow! (Note 2)
In Summary:
In short, the starter kit simplifies the writing process to enable coming up with the strawman of the life story quickly. A journey of a thousand miles begins with the first step. Therefore, the key is to get started and focus on writing in 30 days. I wish you success in this journey!
https://www.facebook.com/orchidcreativesg/videos/530046441033692/
Note 1: Singapore had declared April 7 – May 4, 2020, as the circuit breaker period to pre-empt escalating COVID-19 infections. During this time, Singaporeans were advised to stay home as much as possible. The circuit breaker was subsequently extended to June 1, 2020.
Note 2: Learn the techniques of how to create an ebook, photo journal or video slideshow in my eClass and workshop. The starter kit will be provided to the learners. However, if you had got the book and like to have the starter kit to get started, please send the request to this webpage.
Note 3: Please check out the webinar series schedule for the details and availability.